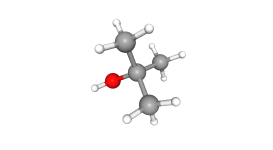 Lithium Tertiary Butoxide
Chemical Name :
Lithium Tertiary Butoxide
Synonyms : Lithium tert-butoxide, Lithium 2-methylpropan-2-olate, Lithium tert-butylate,tert-Butoxylithium
CAS No. : 1907-33-1
Molecular Formula : C4H9OLi
Formula weight : 80.06 gm/mol
About
Lithium Tert Butoxide can be abbreviated as the LIot-Bu and its CAS no is 1907-33-1.
Packaging
5kgs of net material packed in double lined polythene bags under nitrogen atmosphere. 20nos of such packets are packed under nitrogen blanket into a 200Ltrs capacity ring lock steel container with top lid removable
Applications
Lithium Tertiary Butoxide is used as an Auxiliary product for Organic Synthesis
* Strong Base
We at Mahidhara Chemicals Private Limited are one of the largest Lithium tert butoxide manufacturers in India with over 15 years of experience. The company introduced the product back in 2006. Lithium tert butoxide manufactured in India is widely used in the pharmaceutical industry in organic synthesis as a strong base. It is available in a packaging of 5 kgs. Our team is well equipped to handle the manufacturing and packaging of Lithium Tert Butoxide as per the requirement.